Make a Delicious Impression & Enhance your
Valued Bonds with the Personalised Corporate Gift by Love18.
A gift from Love18 is much more than just a beautiful and delectable chocolate treat, it is a gift of love, care, gratitude, encouragement, and an experience that brings joy to everyone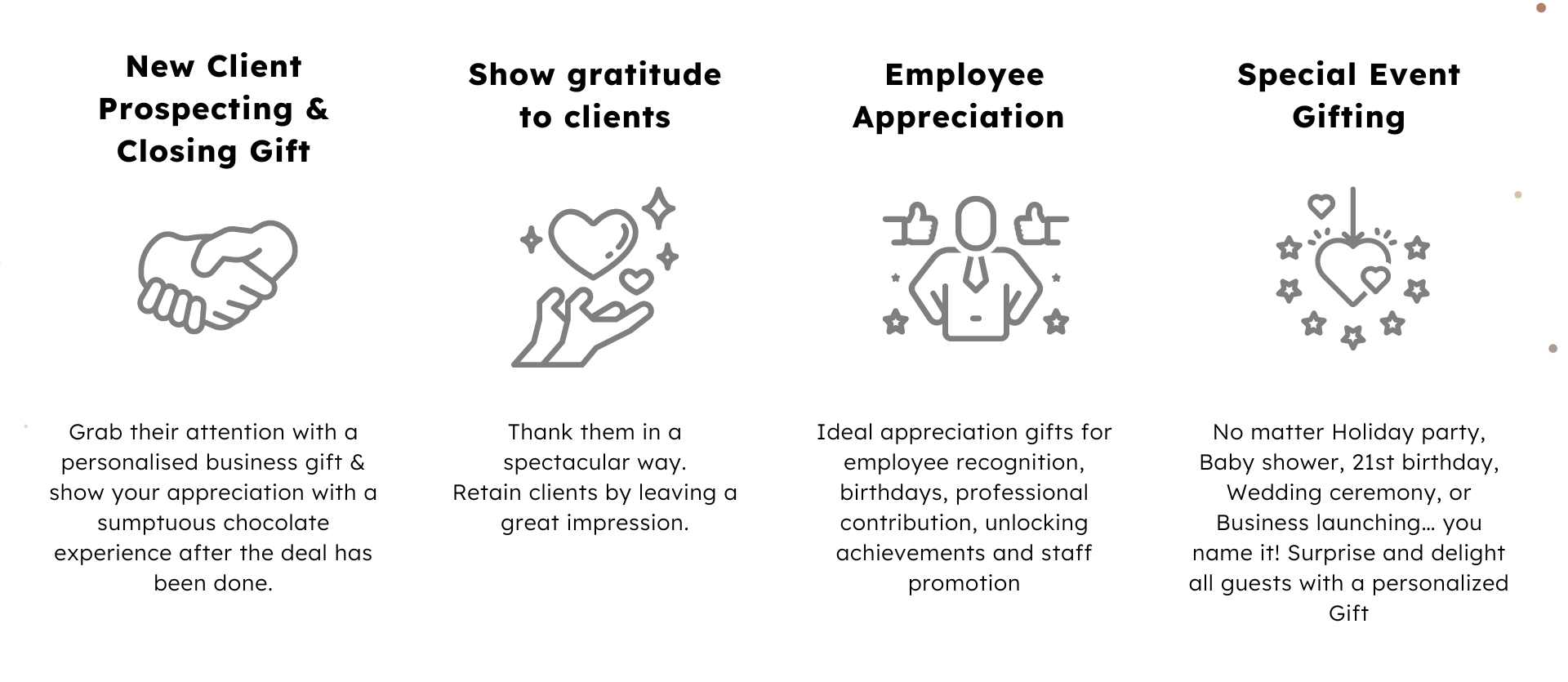 Start Personalising Your Gifts Today!
We print, pick, pack, and deliver your corporate gifts with an excellent presentation that includes
your brand logo, personalized touch along with our quality products.
Click the below button to fill in the form & follow the steps to start customizing your own chocolate gift! Tailor-made projects offer the most beautiful attention that suits you!
1. Choose your Preferred Chocolate Flavours
2. Choose your Preferred Chocolate Types & Designs
3. Choose your Preferred Gift Box
4. Order placed. We take care of the rest
You can also contact our sales team, send us your choice and we will get back to you within 24 hours!
*A minimum quantity of 20 boxes is required for all personalization and corporate order.
Our Happy Clients. Trusted by the Best.


Past Projects


LET'S GET STARTED!
Want to explore more? Allow our concierge to make it easy for you.
Contact our sales team today, we are ready to join you with your project!